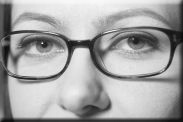 What people are saying about Code Reviewers:
. . . deliverables were excellent, on time and on budget. . .Top qualities: Great results, Expert, High Integrity." Dejan Slokar, Director of Product Development , SOS LiveCoach
"When Ted would review my code, he offered useful ideas and provided very good suggestions. He is one of the best developers I have ever had the pleasure to know." John Adams, Owner of IT Integration Works Inc.
Whether you are outsourcing a software project, acquiring a new company, implementing your first project in a new technology, or just need a fresh perspective on your current application code, Code Reviewers can provide expert insight that you can use.

Code Review is the systematic examination of computer source code intended to find mistakes, thereby improving overall code quality. Code Reviews are a proven, cost effective way to find defects early in the software lifecycle.

The kinds of problems that our consultants find can't be found by automated scanners or other tools. We use tools when appropriate, but there is no substitute for manual code review by an expert.

Code Reviewers is a consulting firm that specializes in delivering in-depth assessments of application source code. Our expert reviewers are world-class technologists, with the design and architecture experience to productively review your code. We provide you with a detailed analysis of your code, usually including the following:
Software architecture assessment
Performance and scalability evaluation
Detailed list of issues, including recommendations and next steps to enhance the performance and maintainability of your code
To learn more about Code Reviewers or to request a quote, please e-mail us at info@codereviewers.com or contact us via phone, fax or mail.