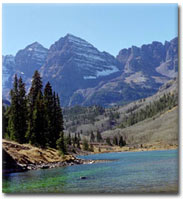 Based in Denver, Colorado, Code Reviewers was founded to provide technology professionals with a service to assess and improve the quality of their application code. Code Reviewers is the only technology consulting company focused solely on producing high-quality code reviews by expert technologists.

Our team is comprised of seasoned technology practitioners who have implemented software applications using a wide variety of technologies. Our consultants have worked as architects, team leads and developers on projects of all scales – from a single developer to projects with more than 200 developers contributing from three continents.




To learn more about Code Reviewers or to request a quote, please e-mail us at info@codereviewers.com or contact us via phone, fax or mail.