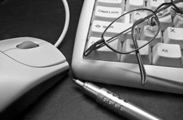 Code reviews are a proven, cost effective way to remove real problems from your software. Our team of expert reviewers uses their experience and our established process to find issues in your code. Common problem areas include architecture, security, error handling, scalability and performance.

Our reviewers have a deep understanding of software and expert level experience in a wide variety of technologies. Areas of expertise include:
C#, VB.NET and the Microsoft .NET environment
Java
C++
Databases, including MS SQL, Oracle and MySQL
Web Services, Service Oriented Architectures and other mechanisms for distributed computing
Large scale software development in both vertical and horizontal markets
Object-Oriented and Component-based design
To learn more about Code Reviewers or to request a quote, please e-mail us at info@codereviewers.com or contact us via phone, fax or mail.